Holistic Health & Living is a continuation of 21st Century Apothecary e-zine, which began in July of 2009. Our focus was on the natural and integrative means of healing not just the body, but the mind and spirit as well; that focus has not changed, it's only expanded.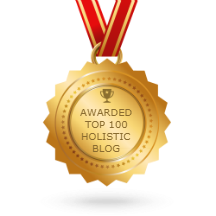 Today, our goal is not only to educate but to create a complete and reputable resource for those interested in using alternative medicine and creating a holistic lifestyle. We do not shun Western medicine. We merely seek to offer information on feasible natural alternatives, whenever possible. 
If there is a natural/alternative health topic you would like to see explored, please, let us know. We're always open to suggestions. 🙂
This Blog is for Sale! If you're interested, contact us.